Have you ever considered getting a manicure and hand care treatment during your visit to the salon?
What LA BIOSTHETIQUE coiffeurs can offer is more than just a manicure. It's a real wellness package. With scented hand baths, incredibly relaxing massages, thermo packs for velvety soft skin and more. Simply wonderful. But this is no substitute for daily care …
Traitement Mains from the Dermosthétique Forme-Actif range is a complete rejuvenation programme for the stressed skin of the hands. Cell-active substances effectively combat the signs of premature ageing. Intensive care substances reliably protect your hands from the unpleasant symptoms of the cold season such a dryness and roughness. And a concentrated effect complex reduces pigment spots that tactlessly reveal your age.
Manicare is an amazing short routine for velvety soft skin with real Himalayan sea salt that is embedded in the finest natural oils. The fine grains of salt provide rapid exfoliation, remove surplus rough skin particles and stimulate the circulation. The oils are instantly absorbed by the skin and leave it feeling wonderfully soft. The application is simple: Vigorously shake the bottle until the salt and oil have mixed well, pour some product into the hands, vigorously massage in and rinse with lukewarm water. And you're done!
Next time you visit your LA BIOSTHETIQUE salon ask about the relaxing hand treatments they can offer!
Join Our Club
Sign up to our exclusive newsletter to get access to all the latest product launches, expert tips, competitions and the latest from the world of
LA BIOSTHETIQUE UK.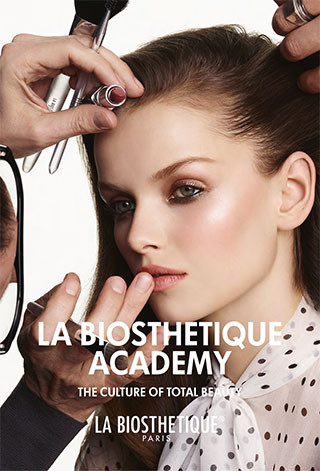 Download the latest course programme here.